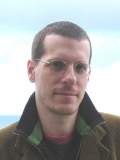 Brian Selznick was born 14 July 1966 in East Brunswick, New Jersey. He is an American author and illustrator of children's books.
He graduated from the Rhode Island School of Design, then worked for three years at Eeyore's Books for Children in Manhattan; his first book, The Houdini Box, was published while he was working there.
Selznick won the Caldecott Medal, the Caldecott Honor, the Texas Bluebonnet Award, the Rhode Island Children's Book Award, and the Christopher Award. He is a first cousin, once removed, of David O. Selznick and Myron Selznick. Selznick received the 2008 Caldecott Medal for The Invention of Hugo Cabret.
---