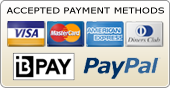 QBD Proudly Supports

If you would like to contact QBD, you can either contact us directly, or complete the form below. Please be assured that we will contact you as soon as possible.
Head Office
(07) 3291 7400

Online Store
(07) 3291 7444
(07) 3291 7445
onlinestore@qbd.com.au
30 Enterprise Street,
Richlands, Qld 4077

Online Query
Your privacy is important to us. Please be assured that your details will be kept confidential.