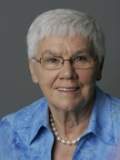 Dorothy Rowe is a clinical psychologist and writer. Dorothy was born in Newcastle in 1930. She graduated from Sydney University with degree in psychology and a Diploma of Education. She moved to England with her son in 1968, three years after the end of her marriage. She worked with renowned psychiatrist Alec Jenner who was well known for his work oj the biological basis for mood change.
In 1971 Dorothy completed her PhD, and in 1972 she went to Lincolnshire to set up and head the Lincolnshire Department of Clinical Psychology. Dorothy obtained a research grant which enabled her to continue her research. This research became the basis of her first book The Experience of Depression, now called Choosing Not Losing.
She became freelance in 1986 and has continued to write for variously publications and has done several radio and television interviews.
---