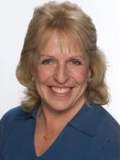 Ellen Hopkins, born in 1955, is an American novelist currently residing in Carson City, Nevada.
Hopkins was adopted to Albert and Valeria Wagner when they were 72 and 42, respectively. She wrote her first poem, published in the Palm Springs Desert Sun, when she was nine. She attended high school in Santa Ynez Valley and went on to study journalism in at the University of California, Santa Barbara before dropping out to start a family and a business. When that marriage failed, she sold her business and began freelance work. She had three children (Crystal, Kelly and Jason) remarried to her current husband, John Hopkins, and adopted a child, Orion.
She has published several verse novels on teenage struggles, including Crank, Burned, Impulse and Glass. Glass is the sequel to Crank. Her book Identical came out in August 2008. Her novel, Tricks, about teen prostitution, was released in 2008. She announced she would be working on a third Crank novel, titled Fallout, expected in 2010. She loves her home state and her adoptive parents, and though she says she has met her birth parents before, she'll always love the ones who raised her. She also considers her fifth grade teacher to be the first person to encourage her to become a professional writer.
---