Calling all awesome book nerds!
You're invited to celebrate all things pop culture at QBD Books Rockhampton!
Join us for a jam packed day of fun including a cos-play competition, guest authors James and Marc Lindsay, plus special offers and much more! It is an event not to be missed.
We can't wait to see you there!
Stockland Shopping Centre Rockhampton
Saturday, 18th of September 2021
From 8am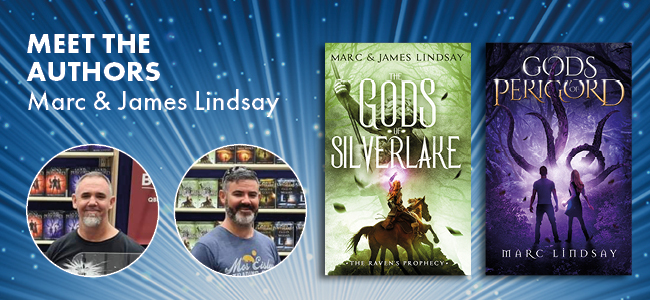 Marc and James Lindsay are brothers who have walked very different paths, but have come together to write an amazing series of books. Marc had always loved reading, with J.R.R. Tolkien, Raymond E. Feist and Matthew Reilly among his favourite authors. However, with nearly 20 years in the Defence Force and a qualification in Cinema Graphic Makeup, Marc's path to writing was far from 'normal'. James grew up writing screenplays and novels in his head, loving characters like Han Solo, James Bond and Batman. Now a primary school teacher, he tackles life in much the same way as his favourite characters. Together, they have co-authored the action-packed Plato Wyngard trilogy, and middle grade fantasy series The Raven's Prophecy. Marc is also known for his 4 book urban fantasy series, Perigord.
Please note the following special conditions apply to all signing events during the COVID pandemic:
* Social distancing applies to all queues and will be policed accordingly. Anyone not adhering to social distancing may be asked to leave. * Anyone approaching the author must sanitise their hands. * Any photos must be taken by the owner of the phone and be socially distanced. * Due to limited time, and to avoid disappointment, queues may be capped, depending on length.