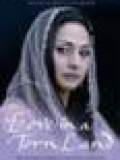 Jean Sasson is an American writer who writes mainly about women in the Middle East.
Sasson grew up in a small southern town, where she had read all the books in the school library by the time she was 16 years old. She was heavily involved in history topics, and her heroes were Dr. Thomas Dooley, the physician humanitarian who devoted his life to the sick of Cambodia and Laos, and Raoul Wallenberg, the gentle but firm humanitarian who saved many people from the Nazi death camps. Sasson was known to be an avid animal lover, owning many pets, and saving others. In 1978 she traveled to Saudi Arabia to work in the King Faisal Hospital and Research Center in Riyadh as an administrative coordinator in Medical Affairs. She worked at the hospital for 4 years, then married Peter Sasson, a British citizen who lived in the Kingdom. Jean remained in Saudi Arabia until 1991 when she continued her travels of the world, visiting 64 countries.
Her first book was about the first day of the Iraqi invasion of Kuwait. The book, The Rape of Kuwait, was published in 1991. It quickly became a New York Times bestseller, selling over a million copies and reaching number two on the list. Since then she has written many titles, mostly non-fiction, all with a Middle Eastern theme.
---