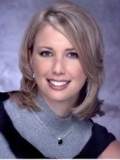 Before becoming a writer, Cole was a world-ranked athlete and professional coach, and also completed a master's degree. Since her first novel was published in 2003, she has sold a total of fifteen books and two novellas in two different subgenres and has seen her work translated into nine foreign languages.
She followed her highly acclaimed Sutherland Series historicals with the MacCarrick Brothers Trilogy, as well as the continuing Immortals After Dark Series, a paranormal romance collection with Pocket Books. A Hunger Like No Other, the debut book in the IAD Series was the 2007 Romance Writers of America Rita winner for best paranormal romance.
In 2009, Cole became a #1 New York Times and Publishers Weekly bestseller with her January release, Kiss of a Demon King.
---