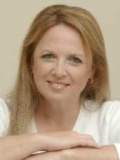 Kylie Chan is a bestselling Australian author, best known for The Dark Heavens trilogy, set in modern day Hong Kong.
Drawing from the years Chan spent living in Hong Kong, and her careful research into Chinese myth and philosophy, the trilogy introduces Emma Donohoe, who takes a job as nanny to the daughter of a wealthy businessman. Unaware at first that he is in reality a Chinese god, she is drawn into a world of martial arts and magic where gods and demons walk the streets.
On her publisher's website Kylie Chan explains how she came to write The Dark Heavens trilogy, saying that after she returned to live in Australia, she read her way through every fantasy title she could find. Basing her writing on the genres she enjoyed - romance, action and the supernatural, and adding her knowledge and of, and research into Chinese mythology and Taoist philosophy she created the first in the series, the acclaimed White Tiger.
---