8. Night Broken
---
An unexpected phone call heralds a new challenge for Mercy. Her mate Adam's ex-wife is in trouble, on the run from her new boyfriend. Adam won't turn away a person in need, but with Christy holed up in Adam's house, Mercy can't shake the feeling that something isn't right.

Soon, Mercy learns that Christy has the farthest thing from good intentions. She wants Adam back and will anything to get him, including turning Adam's pack against Mercy.

On top of this, there's an even more dangerous threat circling. Christy's ex is more than a bad man - in fact, he may not be human at all. As the bodies pile up, Mercy must put her personal troubles aside to face a creature with the power to tear her world apart.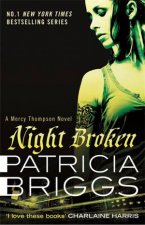 Night Broken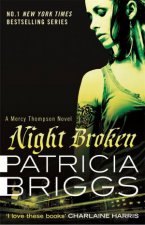 Night Broken Night Broken