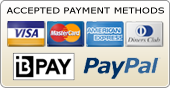 QBD Proudly Supports

Description
On a remote jungle island, genetic engineers have created a dinosaur game park. An astonishing technique for recovering and cloning dinosaur DNA has been discovered. Now, one of mankind's most thrilling fantasies has come true.

But, as always, there is a dark side to the fantasy . . .

This is the book that became the biggest grossing film of all time.
People who purchased "Jurassic Park - Film Tie-In" also bought...