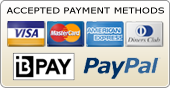 QBD Proudly Supports

If ordered before the 14th of December, this product should arrive by Christmas unless it is going to regional Australia
Description
The multi-million copy bestseller soon to be a major movie starring Jamie Dornan and Dakota Johnson, directed by Sam Taylor-Johnson.

Romantic, liberating and totally addictive, Fifty Shades of Grey is a novel that will obsess you, possess you, and stay with you for ever.

When literature student Anastasia Steele interviews successful entrepreneur Christian Grey, she finds him very attractive and deeply intimidating. Convinced that their meeting went badly, she tries to put him out of her mind – until he turns up at the store where she works part-time, and invites her out.

Unworldly and innocent, Ana is shocked to find she wants this man. And, when he warns her to keep her distance, it only makes her want him more.

But Christian is tormented by inner demons, and consumed by the need to control. As they embark on a passionate love affair, Ana discovers more about her own desires, as well as the dark secrets Christian keeps hidden away from public view … People who purchased "Fifty Shades of Grey" also bought...
Reviews
Fifty Shames of E L James
Good grief. I have read more stimulating prose on the wall of a public restroom. The plot is hollow and goes nowhere. The characters aren't likeable or relatable in the slightest. The protagonist is an empty-headed glutton for punishment who doesn't have a single assertive bone in her body and is as interesting as a puddle of muddy water. The less said about the masochistic Christian Grey, the better. The writing style resembles that of a 5 year old. If I never hear the words 'flush' and 'gasp' again, it'll be too soon. This is a book for people who don't read and have room temperature IQ's. In conclusion, do not read this book. If you think you should, you shouldn't. If someone recommends it to you, slap them. If you believe it can improve your relationship, perhaps the relationship you're in isn't worth improving.
Good read
This was a great book to read, a real page turner. I have heard a lot of people refer to this book as a really sex orientated book and yes while it does contain a lot of sexual content, i took it as more of a love story. I thought it talked a lot about relationships and the hurtles that you may face, I like that it spoke about the compromises you might make and the way people might change their lifestyle or at least make some adjustments to accommodate your new lover. It is a really great book I have recommended it numerous people and everyone I have spoken to about it have raved about it
no way
Nothing but disgusting. I would really like to know where the author got or did her research. If you think its such a good read then you haven't read many books with good taste. I can't believe this got published its nothing but disgusting but yet it gets all the raves. WHY. If you need this type of book to help your marriage then you are really in trouble. Marriage is more than this disgusting dribble. Buy some decent books and bin these.If you love the books I can't imagine what the movie will be. The book leaves nothing to the imagination so what graphics the movie will have.Perhaps they will have to provide private rooms while showing the film going by the stories going around how people have been enjoying the books.
Fifty Shades of Pathetic
I made the mistake of picking up this book in the very beginning, before the craze hit and had to put it down because of the terrible self narration and writing style. It is extremely sad and frustrating to see books like this gaining so much attention and not for the right reasons. There are such great books out there and it is sad to see they don't get the attention they deserve unlike this book.
Definitely not for everyone, but not necessarily a bad thing.
Whilst 50 Shades certainly isn't everyone's cup of tea, it's certainly grasped the attention of a wide audience recently. It explores a darker side of sexuality that's only really received coverage in a few stray issues of Cosmo. 50 Shades is not all silk ties and ice cubes. It's popularity is testament to the changing climate surrounding sex and sexuality. It's definitely a lighter read, the reading is not devastatingly complex, but given it's subject matter, that's not necessarily a bad thing. It's brilliant to throw in your bag if you're going on holiday and provides perhaps a little more to think about than your average piece of chick lit. Having read all three books in the series myself, I was, admittedly, a little unimpressed by Ana as a female protagonist, but at the same time, I don't need to fall in love with the characters to enjoy a book. If you're after something a little risque and perhaps a little controversial, this is for you.
Fifty Shades of Grey
It is a great read. I am not into this kind of novel but it was recommended to me and loved it. I have told all my friends to read this book, they will definitely enjoy this read.
fifty shades of freed
i loved all of the books but my favourite one was fifty shades of freed.
WHY
Absolute drivel. I can't believe this book even got published and I certainly can't believe the popularity and praise it's been receiving. The writing is repetitive and shocking and the characters are boring. Ana is a dull, clumsy young woman and Christian is basically a misogynist. Hey Fifty Shades, your Twilight is showing. If this is honestly 'the best book you've read in a long time' then you need to re-evaluate your life choices. Maybe read some actual books. Seriously, anything else will do. Every time I see someone reading this in public my Inner Librarian weeps.
Sad
ACA says this is saving marriages across Australia - I say your marriage is doomed if you need to rely on this bogan smut.
50 Shades...of misogyny
I found the characters weak and excessively immature. It saddened me to think women were fantasising over a misogynist. Any woman in the real world or indeed a fictional world would have notified the police...
Fifty Shades of Grey
This book is the best book i have read in a long time. I havent been able to put it down longer than 20mins. I have read the book from cover to cover and i recommend it to over 18yrs. Its very indepth and very amazing. I loved this book and look forward to reading the other two books. Would love to see the movie if they make one.
"Fifty Shades of Grey" is available now at these stores...
Please contact the store and quote ISBN "9780099579939" to confirm availability.
* RRP refers to the Recommended Retail Price as set out by the original publisher at time of release. The RRP set by overseas publishers may vary to those set by local publishers due to exchange rates and shipping costs. Due to our competitive pricing, we may have not sold all products at their original RRP.
* Free shipping applies to online orders sent by Australia Post standard mail only. Trackable shipping available at additional cost.