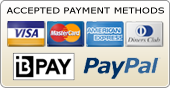 QBD Proudly Supports

Description
Includes: 'All My Sons, Death of a Salesman, The Crucible, A Memory of Two Mondays and A View from the Bridge.'

Volume one in Methuen Drama's series of the definitive works of Arthur Miller.
People who purchased "Arthur Miller Plays 1" also bought...
"Arthur Miller Plays 1" is available now at these stores... *
* Please contact the store and quote ISBN "9781408111307" to confirm availability.