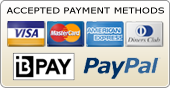 QBD Proudly Supports


Description
Harlan Coben returns with CAUGHT, a new pulse-pounding thriller that promises to keep his many fans compulsively turning the pages late into the night.Expect action, shocks, twists and turns like never before. This is Harlan Coben at his very best.
People who purchased "Caught" also bought...
"Caught" is available now at these stores... *
* Please contact the store and quote ISBN "9781409112501" to confirm availability.