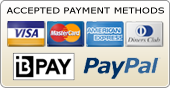 QBD Proudly Supports

Description
Join in the Mr Men and Little Miss fun this Christmas with: Mr Men: A Christmas Extravaganza. Little Miss Trouble is always getting up to mischief, so much so that Little Miss Bossy refuses to cast her in the Christmas play 'Aladdin'. Little Miss Bossy is very happy with her cast and the rehearsals until all sorts of things start to go wrong and Miss Bossy thinks she knows why

The newest Mr Men Christmas title is a ball of fun and will surely have the little ones in fits of giggles.
People who purchased "Mr Men A Christmas Extravaganza" also bought...
"Mr Men A Christmas Extravaganza" is available now at these stores... *
* Please contact the store and quote ISBN "9781409388005" to confirm availability.