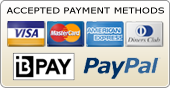 QBD Proudly Supports

Unfortunately you've tried to access a product that doesn't exist.
This can be because:
The product doesn't exist in our database.
The book may no longer be in print.
We may have sold out of a clearance item.
We may not be able to source the book from our suppliers anymore.

Please try using the search function to search for the title of your book.


* Free shipping applies to online orders sent by Australia Post standard mail only. Trackable shipping available at additional cost.