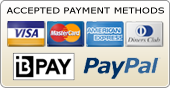 QBD Proudly Supports

Ultimate Low Fat Cookbook

Description
The healthy-eating guide to food and cooking

Eating a balanced diet is easy and should allow us to lead a busy life without resorting to snacking and unhealthy eating.

This book aims to tell you all you need to know about healthy eating -- how to prepare it, cook it and, of course, how to eat it. Familiar classics cooked with less fat than usual as well as contemporary ideas enable us to enjoy the benefits of eating less fat without missing out on our favourite dishes.

General information explains why low fat is such good news which food lovers will find hard to resist.
People who purchased "Ultimate Low Fat Cookbook" also bought...