6. A Murder Unmentioned
---
The black sheep of a wealthy 1930s grazier dynasty, gentleman artist Rowland Sinclair often takes matters into his own hands. When the matter is murder, there are consequences.

For nearly fourteen years, Rowland has tried to forget, but now the past has returned. A newly-discovered gun casts light on a family secret long kept… a murder the Sinclairs would prefer stayed unsolved.

As old wounds tear open, the dogged loyalty of Rowland's inappropriate companions is all that stands between him and the consequences of a brutal murder… one he simply failed to mention.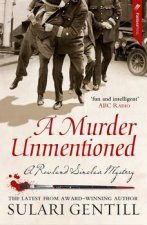 A Murder Unmentioned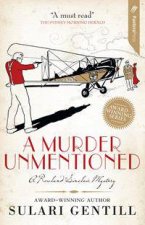 A Murder Unmentioned