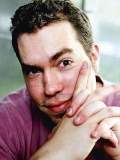 Will Elliott's debut novel The Pilo Family Circus was published after winning the ABC fiction award, beating 900 entries from across Australia.
Once published, it co-won the Aurealis award for best horror, won the Golden Aurealis for best novel, the Australian Shadows Award, the Ditmar, the Sydney Morning Herald "Best Young Novelist Award" for 2007, and was short-listed for the 2007 International Horror Guild Award, up against, among others, Stephen King.
Will is currently working on a dark fantasy project, The Pendulum Trilogy, which will probably be published before his other new novel, Nightfall. His memoir, Strange Places, was launched in Australia in May 2009.
---