Bluey is an inexhaustible six year-old Blue Heeler dog, who loves to play and turns everyday family life into extraordinary adventures, developing her imagination as well as her mental, physical and emotional resilience.

Follow her adventures at bed time and at the beach or have fun with stickers in these great new reads.

New Releases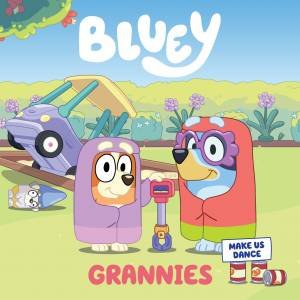 Grannies
Join Bluey and Bingo as they try to answer the question: can grannies dance? A gorgeous board book for kids of all ages. Look out for the lenticular page to make the grannies floss!
Buy Now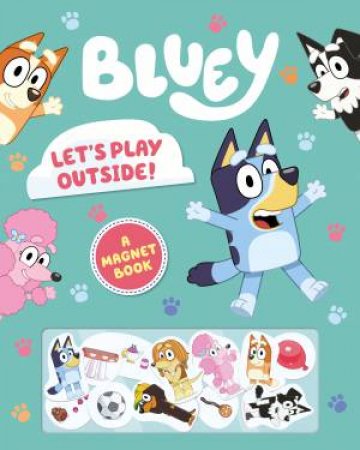 Let's Play Outside! A Magnet Book
Bluey loves to play. Use the magnets to create games for Bluey, Bingo and their friends in the backyard, the forest and more. A fun-filled magnet book for kids of all ages.
Buy Now
Coming Soon
Verandah Santa
It's Christmas Eve and Bluey, Bingo and Muffin decide to play a game called Verandah Santa! What will Santa bring them? A gorgeous hardback book for kids of all ages.
Pre Order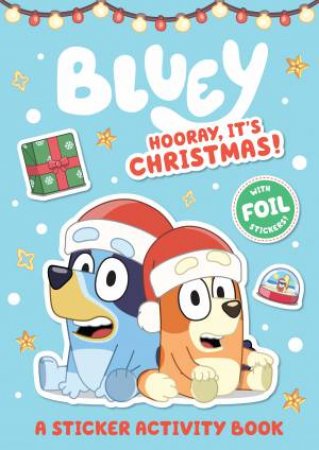 Hooray, It's Christmas!
Get into the holiday spirit with Bluey and Bingo! Write a letter to Verandah Santa, make your own Christmas cards and play with stickers. A fun-filled sticker activity book for kids of all ages.
Pre Order