Current Events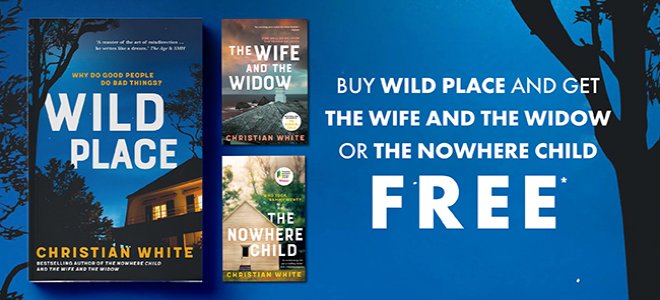 Christian White Super Offer!

For a limited time get either The Wife and the Widow or The Nowhere Child FREE when you purchase Christian White's new novel The Wild Place in store or online.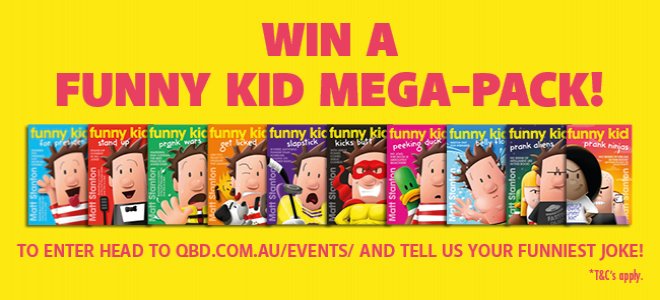 Win A Funny Kid Mega-Pack!

We're looking for QBD's funniest kid! Tell us your funniest joke and you could win all ten books in the Funny Kid series.
Enter here.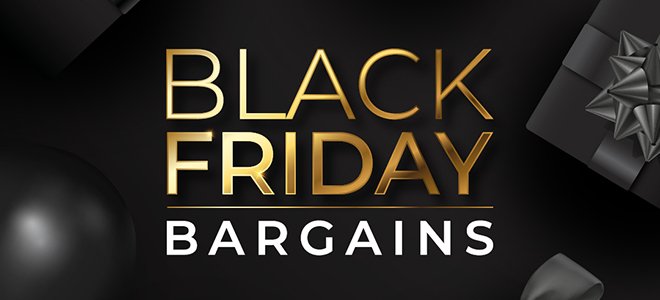 Black Friday 2021

Pick up a great deal at our Black Friday sale in store. With deals on puzzles, Australian Geographic products, children's picture books and more; it is the perfect time to pick up a Christmas gift for that special someone...or spoil yourself!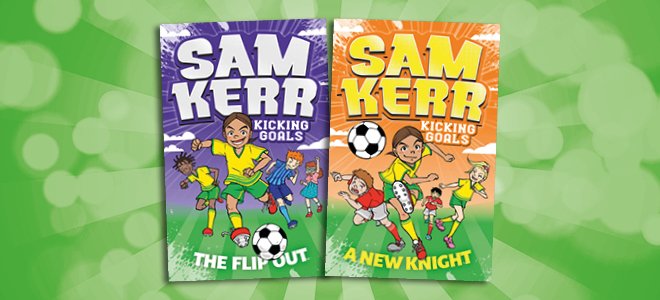 Win A Signed Sam Kerr Jersey!

Preorder A New Knight and you could win 1 of 8 signed jerseys!
Jerseys are youth sized L. Terms and conditions apply.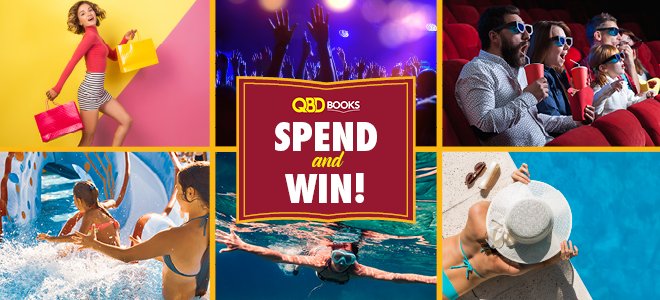 Spend and Win

Spend $40 or more in any QBD Books Queensland store and you'll score a $20 shopping, cinema, experience, holiday or event voucher.
Terms and conditions apply.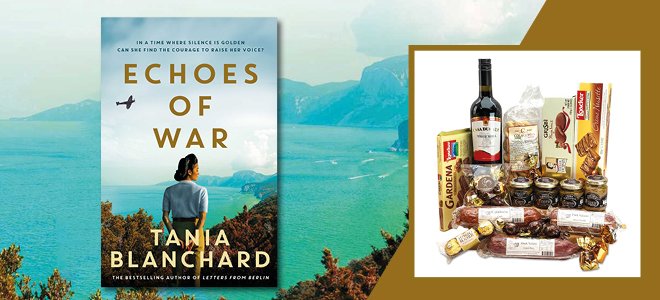 Win A Gourmet Italian Hamper!

Purchase Tania Blanchard's gripping WWII epic 'Echoes Of War' and go into the draw to win a gourmet Italian hamper valued at over $150!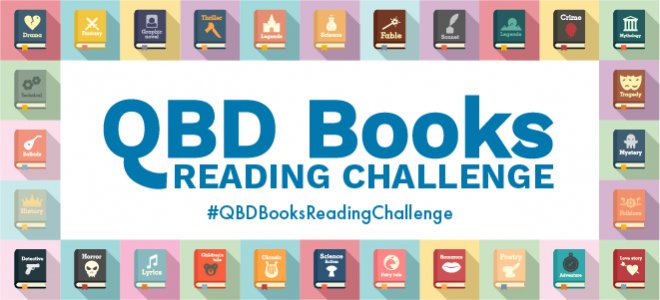 QBD Books Reading Challenge

Our reading challenge is a list of prompts designed to help you reach those 2021 reading goals!
Download the PDF and hit the books!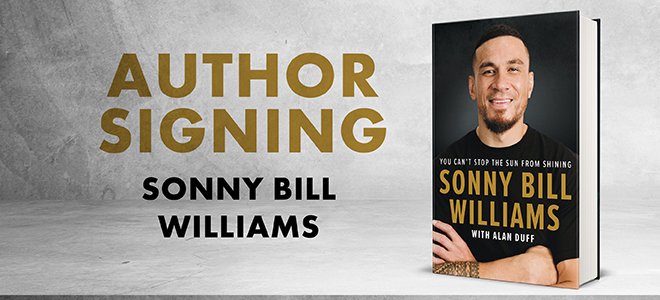 Sonny Bill Williams Book Signings

Join us this November at QBD Books Miranda and Penrith fin NSW or a special book singing event!
Sporting legend Sonny Bill Williams will be signing copies of his new autobiography, You Can't Stop The Sun From Shining.
Click for more details.
Previous Events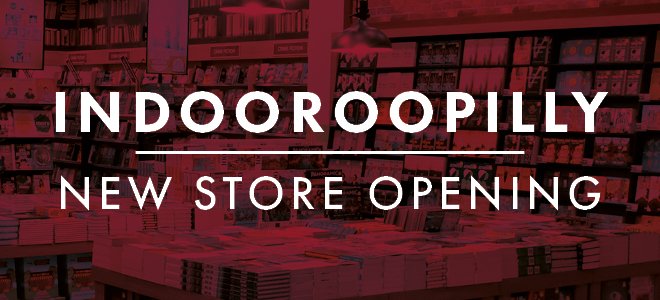 Indooroopilly New Store Opening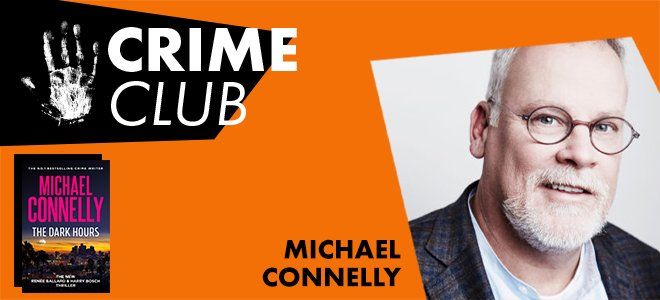 QBD Crime Club with Michael Connelly

Join us on the QBD Books facebook page for another blockbuster author interview thanks to Allen and Unwin Australia!
Michael Connelly talks to QBD Crime Club host Victoria Carthew about his latest novel, The Dark Hours, the Ballard and Bosch series and more in this intimate interview.
Buy The Spy's Wife & Join Our Special Fiona McIntosh Event!

Purchase your copy of The Spy's Wife by beloved Australian author Fiona McIntosh and secure your exclusive invitation to a special digital event!
Christmas Book Frenzy 2021

Fill your Santa sack at our biggest sale of the year!
Save 20% or more off the RRP of almost everything online!
Sale ends midnight 12/11/2021. terms and conditions apply.
Win A Cooking Class With Jimmy and Jane Barnes!

Preorder Where The River Bends and win one of 100 exclusive invitations to join Jimmy and Jane Barnes for an online cooking masterclass on the 3rd of November at 6:30 pm AEDT!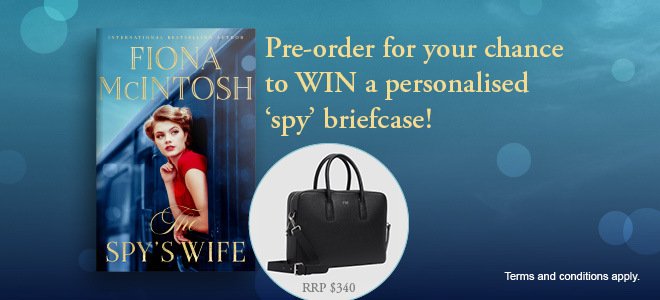 Win A Monogrammed Messenger Bag

Preorder Fiona McIntosh's lastest historical adventure The Spy's Wife and go into the draw to win a monogrammed messenger bag valued at over $300.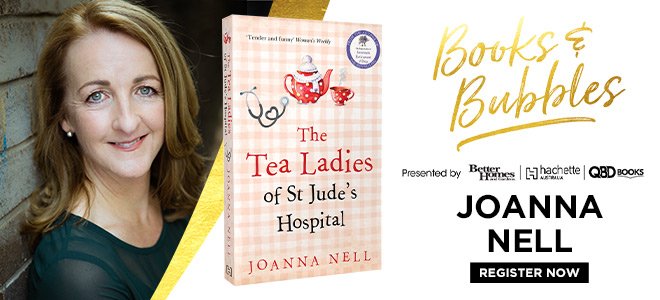 Books and Bubbles with Joanna Nell

You are invited to Books & Bubbles, a free series of virtual events with Australia's favourite authors.
Join Better Homes & Gardens Editor Dora Papas for an exclusive virtual event with Joanna Nell to discuss her new heartwarming and hilarious novel The Tea Ladies of St Jude's Hospital.

Wednesday 27 October 2021 – 6:30PM (AEST)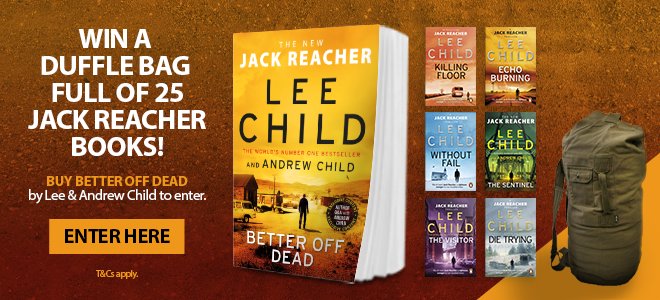 Win A Jack Reacher Duffel Bag

Preorder the 26th Jack Reacher thriller with your QBD Books loyalty card and go into the draw to win a military-style duffel bag filled with all 25 pulse-pounding reads in the Jack Reacher series, valued at $600!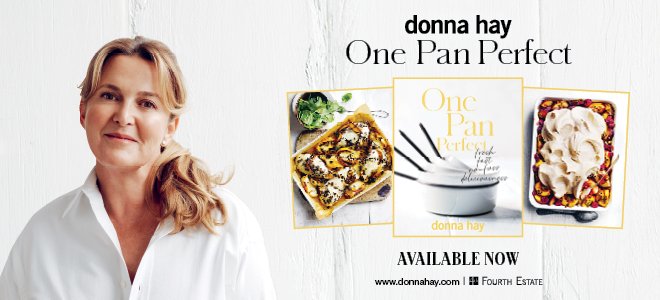 Donna Hay Special Masterclass

Preorder One Pan perfect and get an exclusive invitation to join Donna Hay for an online cooking masterclass on the 21st of October at 6:30 pm AEST!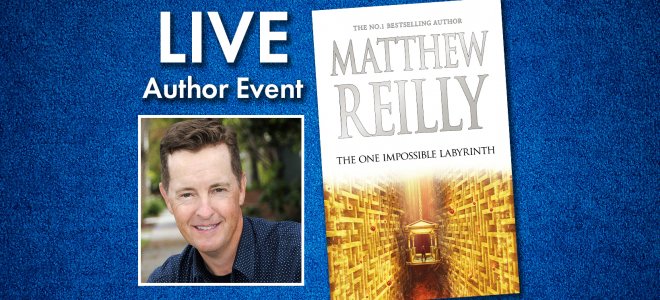 Facebook Live Matthew Reilly In Conversation

Join book club host Victoria Carthew for a LIVE chat with bestselling author Matthew Reilly!
Matthew will be chatting about his upcoming and FINAL book in the Jack West Jr series The One Impossible Labyrinth and answering questions from fans.
It's an opportunity not to be missed!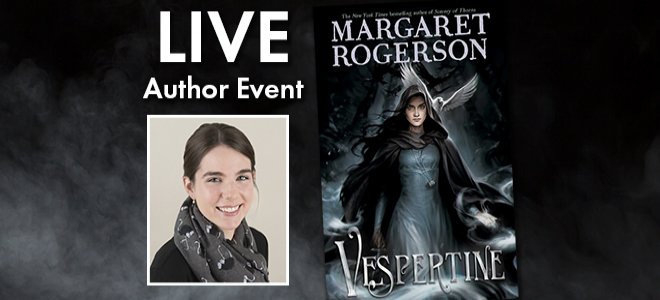 Instagram Live Margaret Rogerson In Conversation

Don't miss our LIVE interview between Margaret Rogerson and Amie Kaufman 7pm AEDT 7/10/2021.

Vespertine is a thrilling new YA fantasy about a teen girl with mythic abilities who must defend her world against restless spirits of the dead.
Perfect for fans of Cassandra Clare, Leigh Bardugo and Holly Black.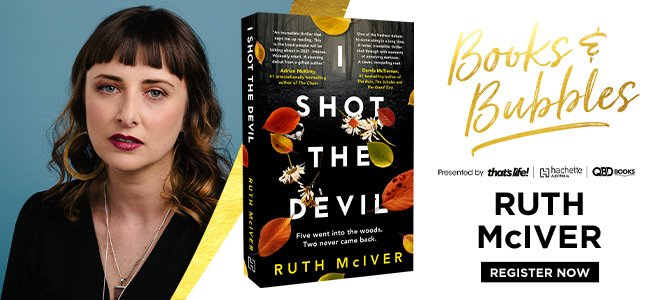 Books and Bubbles with Ruth McIver

You are invited to Books & Bubbles, a free series of virtual events with Australia's favourite authors.
Join That's Life Magazine Editor Linda Smith for an exclusive event with debut author Ruth McIver.

Wednesday 6 October 2021 – 6:30PM (AEST)