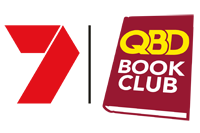 We are excited to have partnered with Seven Local Productions to create the QBD Book Club series.
Hosted by Queensland Weekender presenters Lee Carseldine & Victoria Carthew, the QBD Book Club will regularly review the latest releases from QBD, beginning in December 2018.
If you're looking for your next great read, here is the perfect place to start!