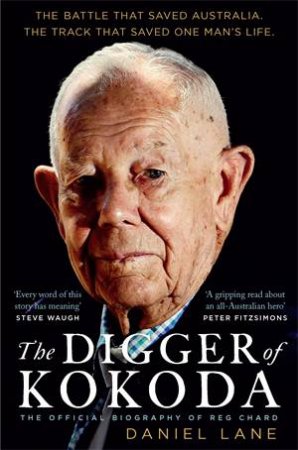 The Digger Of Kokoda
Reg Chard endured hell as an 18-year-old Australian soldier who fought in 1942 on the infamous Kokoda Trail. Ironically, Kokoda rescued Reg decades later when he decided to take his own life. After losing Betty, his wife of 66 years, the grief-stricken great-grandfather lost the will to live. But he found new purpose through educating young people, giving guided tours of Sydney's Kokoda Track Memorial Walkway. On these tours, Reg relives Kokoda every day. He sees an image on the wall of a soldier - a comrade - who died of a jungle disease weeks after the photograph was taken. He feels his heart beating as his patrol chases down Japanese troops who had mutilated women in a jungle clearing.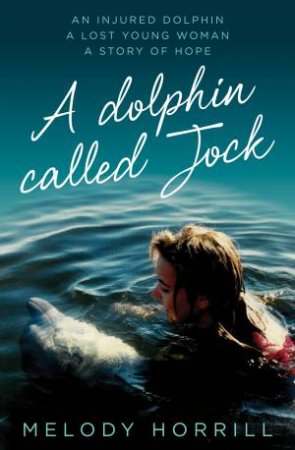 The compelling, heart-warming story of how a traumatised young woman found peace through her friendship with an injured dolphin called Jock. When Melody Horrill began communications at the University of South Australia she was a troubled and lost young woman, hiding behind a carefully crafted exterior. She had experienced a lifetime of emotional and physical trauma mainly at the hands of violent father. Even after she and her mother escaped, he continued his campaign of abuse even as his family tried to hide from him. When Melody was in her teens, he stabbed her mother in the face and then tried to take his own life by cutting his throat. He'd been jailed for the savage attack.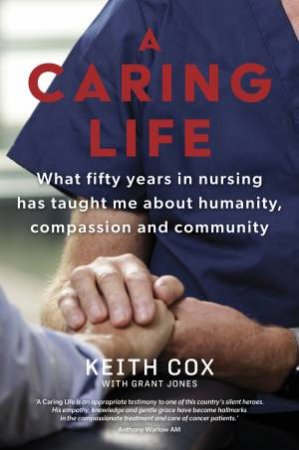 As a nurse for nearly fifty years, Keith Cox provided expert care and comfort to countless people facing the unimaginable. With insight and sensitivity, A Caring Life takes us behind the scenes of his remarkable nursing career and the moving stories of hope, determination and loss that underpinned it. Along the way, he shares lessons gained from a career spent confronting mortality, from finding joy in difficult circumstances to understanding that true strength comes in thinking of others and being part of a community. Over the years, Keith has seen dramatic advances in medical treatment, as well as the limits of what medical intervention can achieve - which is why compassion and grace are his guiding principles, both on the ward and in his own life. A Caring Life is the inspirational story of a nursing trailblazer who has learnt firsthand the value of human connection and kindness, in challenging times and in everyday life - and the satisfaction of living a life of service and meaning.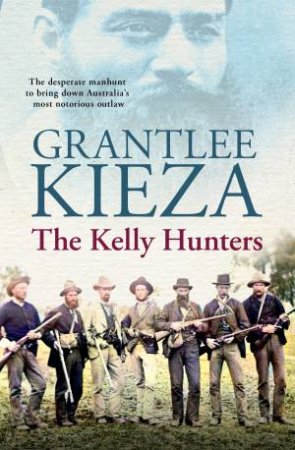 The desperate manhunt to bring down Australia's most notorious outlaw When Ned Kelly and his band of young tearaways ambushed and killed three brave policemen in a remote mountain camp in 1878, they sparked the biggest and most expensive manhunt Australia had seen. The desperate search would end when Kelly and his gang, wearing suits of armour, tried to derail a train before waging their final bloody gun battle with police in the small Victorian town of Glenrowan. In the 20 months between those shootouts and aided by a network of informers, hundreds of lawmen, soldiers, undercover agents and a team of Aboriginal trackers combed rugged mountains in freezing conditions in search of the outlaws. The police officers were brave, poorly paid and often ailing, some nearing retirement and others young with small children, but they risked death and illness in the hope of finding the men who had killed their comrades. The hunt for the Kelly gang became a fierce battle of egos between senior police as they prepared for the final shootout with Australia's most infamous bushrangers, a gun battle that etched Ned Kelly's physical toughness and defiance of authority into Australian folklore. By the author of the critically acclaimed Mrs Kelly, as well as other bestsellers such as Banks, Monash and Banjo, The Kelly Hunters is a fascinating and compelling account of the other side of the legendary Kelly story.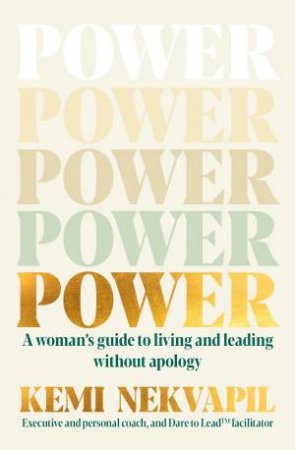 Shift your thinking about what power is and who gets to have it, and live life fully and without apology. Kemi Nekvapil knows the feelings of fear, vulnerability and powerlessness. Growing up in foster care, many times she had the doors to validation and opportunity closed to her because of her race and gender. Learning to make her own choices and use her voice without apology were her first steps towards a bold, purpose-filled life. Now a highly respected executive and personal coach, Kemi has created a five-step process to guide other women to build their power through- Presence to understand what is and isn't working in our lives Ownership of our personal narratives, especially our power stories Wisdom about our needs, boundaries and growth Equality as part of the diverse human family, all of us worthy Responsibility for our choices, healing and happiness Blending inspiring stories with reflective coaching practices, POWER provides the tools to navigate the challenges that impact who we are, from discrimination and burnout to trauma and self-doubt. Reclaim your power and create a life of true joy and fulfilment.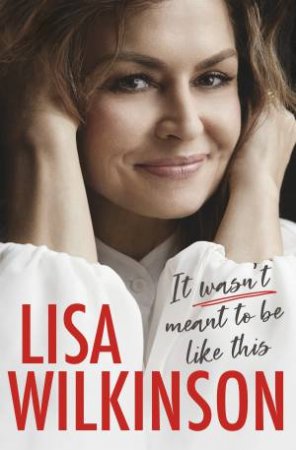 The long-awaited autobiography from one of Australia's most popular, much-loved and enduring media stars, Lisa Wilkinson. Lisa Wilkinson has lived her life in the public eye. One of Australia's most admired and respected journalists and media personalities, her warm, intelligent and elegant presence has graced our television screens for many years, where she has shared and shaped many important national conversations. Australians of all ages love and respect her warmth, empathy, humour, integrity and fighting spirit. But it all could have been so different...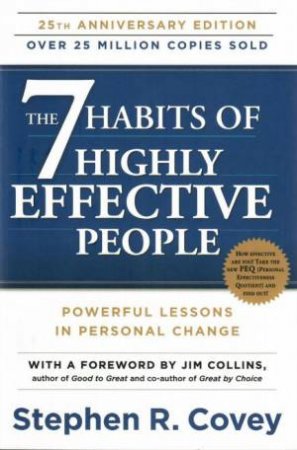 This twenty-fifth anniversary edition of Stephen Covey's cherished classic commemorates the timeless wisdom of the 7 Habits. One of the most inspiring and impactful books ever written, The 7 Habits of Highly Effective People has captivated readers for 25 years. It has transformed the lives of Presidents and CEOs, educators and parents-- in short, millions of people of all ages and occupations.
So, I've written a book! Having entertained the idea for years, and even offered a few questionable opportunities ('It's a piece of cake! Just do four hours of interviews, find someone else to write it, put your face on the cover, and voila!'), I have decided to write these stories just as I have always done, in my own hand. The joy that I have felt from chronicling these tales is not unlike listening back to a song that I've recorded and can't wait to share with the world, or reading a primitive journal entry from a stained notebook, or even hearing my voice bounce between the Kiss posters on my wall as a child. This certainly doesn't mean that I'm quitting my day job, but it does give me a place to shed a little light on what it's like to be a kid from Springfield, Virginia, walking through life while living out the crazy dreams I had as young musician. From hitting the road with Scream at 18 years old, to my time in Nirvana and the Foo Fighters, jamming with Iggy Pop or playing at the Academy Awards or dancing with AC/DC and the Preservation Hall Jazz Band, drumming for Tom Petty or meeting Sir Paul McCartney at Royal Albert Hall, bedtime stories with Joan Jett or a chance meeting with Little Richard, to flying halfway around the world for one epic night with my daughters…the list goes on. I look forward to focusing the lens through which I see these memories a little sharper for you with much excitement..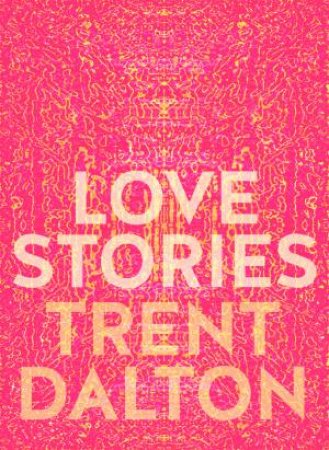 Trent Dalton, Australia's best-loved writer, goes out into the world and asks a simple, direct question: 'Can you please tell me a love story?' A blind man yearns to see the face of his wife of thirty years. A divorced mother has a secret love affair with a travelling priest. A widower miraculously finds a three-minute video recorded by his wife before she died. A tree lopper's heart falls in a forest. A working mum contemplates taking the photographs of her late husband down from the fridge.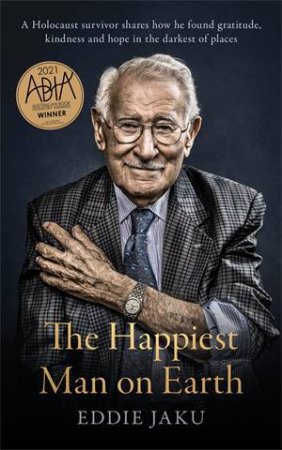 Life can be beautiful if you make it beautiful. It is up to you. Eddie Jaku always considered himself a German first, a Jew second. He was proud of his country. But all of that changed on 9 November 1938, when he was beaten, arrested and taken to a concentration camp. Over the next seven years, Eddie faced unimaginable horrors every day, first in Buchenwald, then in Auschwitz, then on the Nazi death march. He lost family, friends, his country. Because he survived, Eddie made the vow to smile every day.
Rogue Forces is the explosive first insiders' story of how some of Australia's revered SAS soldiers crossed the line in Afghanistan, descending from elite warriors to unlawful killers. Mark Willacy, who won a Gold Walkley for exposing SAS war crimes, has penetrated the SAS code of silence to reveal one of the darkest chapters in our country's military history. Willacy's devastating award-winning Four Corners program, 'Killing Fields' captured on film for the first time a war crime perpetrated by an Australian: the killing of a terrified, unarmed Afghan man in a field by an SAS soldier. It caused shockwaves around the world and resulted in an Australian Federal Police war crimes investigation. It also sparked a new line of investigation by the Brereton inquiry, the independent Australian Defence Force inquiry into war crimes in Afghanistan. It was a game changer. But for Willacy, it was just the beginning of a much bigger story. More SAS soldiers came forward with undeniable evidence and eyewitness testimony of other unlawful killings, and exposed a culture of brutality and impunity. Rogue Forces takes you out on the patrols where the killings happened.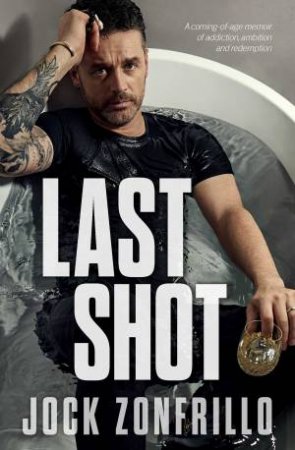 A coming-of-age memoir of addiction, ambition and redemption in the high-stakes world of Michelin star kitchens. From reckless drug addict to one of Australia's top chefs and television stars: MasterChef judge Jock Zonfrillo's powerful life story will shock and inspire. Jock's life spiralled out of control when he tried heroin for the first time as a teenager while growing up in 1980s Glasgow. For years he balanced a career as a rising star amongst legendary chefs with a crippling drug addiction that took him down many dark paths. Fired from his job at a Michelin star restaurant in Chester, England, after a foul-mouthed rant, Jock made his way to London looking for work and found himself in front of the legendary Marco Pierre White. He credits White for saving his life, but Jock continued to struggle with addiction in a world of excess, celebrity, and cut-throat ambition. On New Year's Eve 1999, Jock shot up his last shot of heroin before boarding a plane to Sydney, where he would find passion and new meaning in life in the most unexpected places. There would be more struggles ahead, including two failed marriages, the closure of his prized restaurant during COVID-19, his time on-country, and some very public battles. This is his unforgettable story.