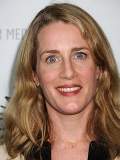 Cecily von Ziegesar (born 27 June 1970) is an American author of young adult novels. She is mainly popular for creating the Gossip Girl franchise.
In New York City, she found a job with book-packaging firm Alloy Entertainment, where she became inspired to create the Gossip Girl series.
The Gossip Girl books present a view of high-end teenage lifestyles. The series climbed to the top of the New York Times Best-Sellers list in 2002. The spin-off, The It Girl, made the list in 2005.
---