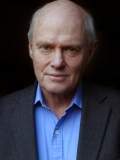 Justin Cartwright (born 1945) is a British novelist.
He was born in South Africa, where his father was the editor of the Rand Daily Mail newspaper, and was educated there, in the United States and at Trinity College, Oxford. Cartwright has worked in advertising and has directed documentaries, films and television commercials. He managed election broadcasts, first for the Liberal Party and then the SDP-Liberal Alliance during the 1979, 1983 and 1987 British general elections. For his work on election broadcasts, Cartwright was appointed an MBE.
Cartwright lives in London with his wife, Penny, and two sons.
---