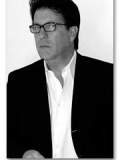 Richard was born in Cleveland, Ohio, the scion of a traditional Italian-American family.
After an undistinguished academic career, Richard travelled Europe extensively, living in London for a time earning a mere penny in a couple of sales positions, however neither job paid enough to keep him afloat. So, abandoning his dream he returned to the States and joined his family's construction firm. Five years and a hundred smashed thumbs later, he decided that writing might be a better job.
After working as a freelance writer for years, during which time he was published in more than two hundred publications (including The Chicago Tribune, The Detroit Free Press, The Seattle Times, and many others) Richard wrote three pages of what was to become the first chapter of 'Deviant Way'. He was immediately signed to a New York agency.
---