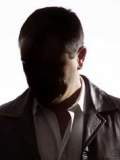 Andy McNab was born December 28, 1959. He is a former British Soldier, turned novelist. He served in B Squadron 22 SAS for ten years and was trained as a specialist in counter terrorism, among other skills. He eventually became an instructor on the SAS selection and training team and an advisor to foreign special forces. McNab was captured during the Iraq War and was relentlessly tortured for six weeks, and took six months of medical treatment before he could return to active duty. McNab was the British Army's most highly decorated serving soldier when he finally left the SAS in February 1993. McNab came into public prominence soon after, when he published his account of the failed SAS mission, Bravo Two Zero. He has subsequently written several books, both autobiographical and a selection of fast paced action books, and a specially commissioned story for the Quick Reads Initiative to assist in improving adult literacy.
McNab's fiction draws extensively on his experiences and knowledge of Special Forces soldiering. McNab was technical weapons advisor and trainer on the hit Michael Mann film Heat (1995) and spent five months in Hollywood working closely with Robert De Niro, Al Pacino and Val Kilmer. As well as advising on weapons handling and use, McNab was drafted in to work out in detail how master-thief De Niro would go about pulling off robberies on an armoured car and a bank, and how cop Al Pacino would go about tracking him down and stopping him. Miramax has acquired the film rights to the first four of McNab's novels.
For security reasons, Andy McNab is a pseudonym, and in his bio picture his face is mostly obscured by shadow.
---