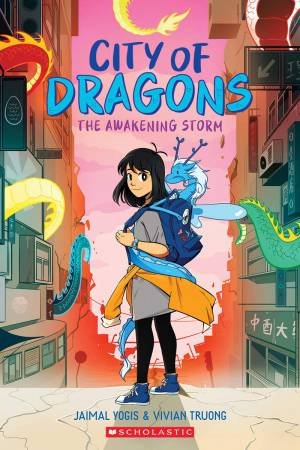 The Awakening Storm
When Grace moves to Hong Kong with her mum and new stepdad, her biggest concern is making friends at her fancy new boarding school. But when a mysterious old woman gifts her a dragon egg during a field trip, Grace discovers that the wonderful stories of dragons she heard when she was a young girl might actually be real—especially when the egg hatches overnight. The dragon has immense powers that Grace has yet to understand. And that puts them both in danger from mysterious forces intent on abusing the dragon's power. And now it's up to Grace and her school friends to uncover the sinister plot threatening the entire city!.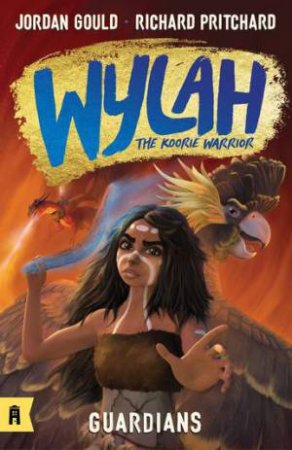 Meet Wylah: warrior, hero and friend. Her adventures have been 40,000 years in the making! Wylah is brave, clever and strong-willed, and all her best friends are giant megafauna animals. But she isn't a warrior. Not yet, anyway. Then comes the day when her family is stolen by the dragon army, and her life is forever changed. She must find the courage to set out on a journey to save them. What will it take for Wylah to become a warrior, like her Grandmother before her? Introducing an unforgettable cast of characters, Wylah: The Koorie Warrior is a heart-stopping and imaginative adventure, inspired by First Nation's history and grounded in culture.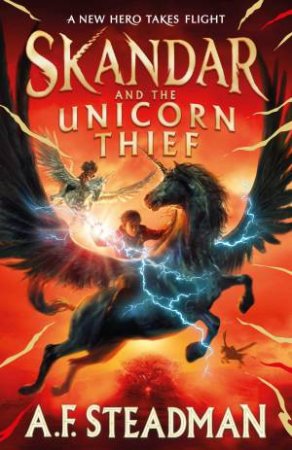 The first book in the hotly anticipated new fantasy adventure series for readers age 9+, from A. F. Steadman. If you like Harry Potter, Percy Jackson, Eragon or His Dark Materials, you'll love this. .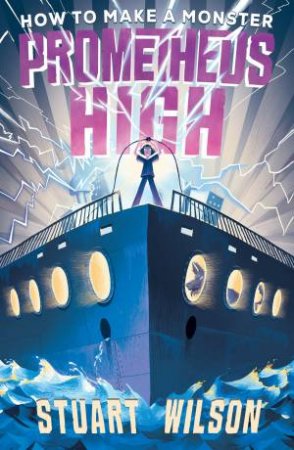 A hugely inventive, action-packed, fun and quirky - and occasionally dark - adventure for fans of Skulduggery Pleasant, Nevermoor or Frankenstein. A rusting ocean liner. Thirty students learning to resurrect the dead. A murderous monster on the loose. . . Just a typical day at PROMETHEUS HIGH. Athena Strange's first semester at Prometheus High starts with a bang. But when her lessons in reanimation, robotics and skulkers move too slowly and she has trouble making friends, Athena decides to take matters into her own hands. But on a ship where science and magic collide, and the monster under your bed is probably very real.
Hi! I'm Jimmy and Iisquo;m living in a totally weird ZOMBIE APOCALYPSE! All of the adults in my town of Buttburgher have turned into zombies, but not the flesh-eating zombies like the ones you see in movies. These zombies are COWS! Literally! Everyone is moo-ing and drooling all over the place! And if their drool gets on you, youysquo;re toast. And not the nice sourdough toast from Horatioysquo;s Bakery either. Crazy, huh? Luckily, my friends and I have a plan to find a cure. . . In this hilarious zombie-comedy series, author duo Matt Zeremes and Guy Edmonds take readers on a butt-kicking adventure full of cows, explosions, snacks, drool, farts and spaghetti.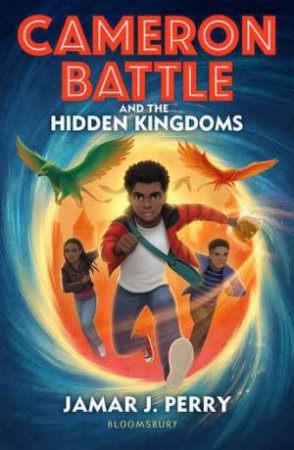 Percy Jackson meets Black Panther - this blockbuster middle-grade adventure is perfect for fans of Jane Doe and the Cradle of All Worlds and Wilbur Smith's Cloudburst. Cameron Battle grew up reading The Book of Chidani, cherishing stories about the fabled kingdom that cut itself off from the world to save the Igbo people from danger. Passed down over generations, the Book is Cameron's only connection to his parents, who disappeared one fateful night two years ago. Ever since, his grandmother has kept the Book locked away, but it calls to Cameron. When he and his best friends, Zion and Aliyah, decide to open it again, they are magically transported to Chidani. Instead of a land of beauty and wonder, they find a kingdom in extreme danger, as the queen's sister seeks to destroy the barrier between worlds. The people of Chidani have been waiting for the last Descendant to return and save them … Is Cameron ready to be the hero they need? Inspired by West African and Igbo history and mythology, this adventure-filled fantasy introduces readers to Cameron Battle as he begins his journey to greatness..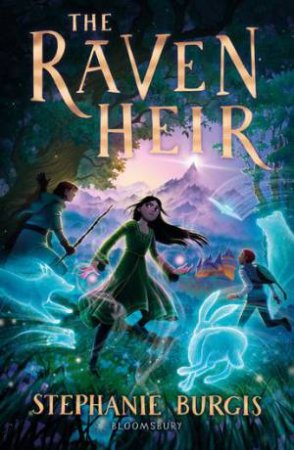 Cordelia and her triplets Rosalind and Giles have lived safely in the castle at the centre of the forest all their lives, protected by the spells their mother has woven. The only time Cordelia feels truly free is when she turns into a dragonfly or a blackbird and can fly beyond the great stone walls. But then one day the outside world comes to them. Two rival dukes and their soldiers have come for the triplets – because whoever is the eldest is the heir to the throne. But their mother knows that since the Raven Crown was broken, no one has been able to rule the kingdom of Corvenne and live, and she will not give up any of her children to that death sentence. When she refuses to reveal which child is the eldest, she is taken prisoner, and Cordelia and her brother and sister find themselves on the run in a dangerous new world.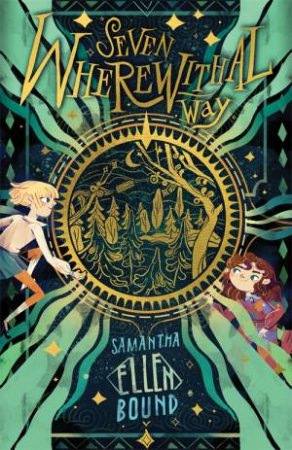 Ferdinand fell out of the sky on the hottest day of the year, while Celeste and Esmerelda Barden were on the front porch eating ice-cream. Celeste is having the worst summer ever. Her parents are off on an adventure and she's stuck at Gran's house with her annoying little sister, Esme, and strict instructions to be responsible. Or, as Esme says, boring. So when their eccentric cousin Ferd crash-lands a flying bus in the yard, what choice does Celeste have but to follow Ferd back home to Seven Wherewithal Way? Wherewithal - Ferd's house, and the gateway to the many Realms unreachable from Earth - is bursting with magic and mystery and otherworldly creatures. It's Celeste's favourite place in any world.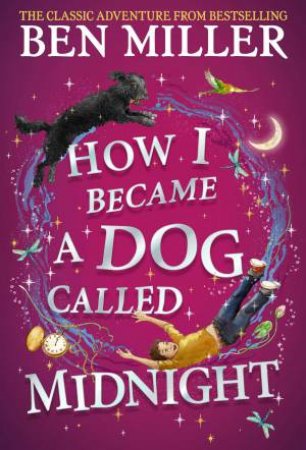 All the best magic happens when the clock strikes midnight. . . Enter a world of wonder in the brand new classic adventure from the fastest-growing UK children's author, Ben Miller. Pre-order now! George and his father live next door to a family who have a very soppy dog.  One night, George chases an escaped Midnight into the garden and they both fall into a fountain, magically lit by moonlight.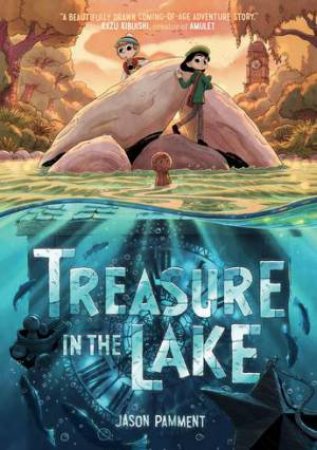 A fantasy-adventure graphic novel about two best friends and their discovery of a mysterious village, perfect for fans of Kazu Kibuishi's Amulet or Raina Telgemeier's Ghost. Grand adventures often begin where you least expect. Iris knows this because she's read them all. But when she and her best friend, Sam, stumble upon an unusually dry riverbed on the outskirts of town, they make a discovery beyond anything Iris has read about: a hidden city, lost in time and shrouded in mystery. Storm clouds gather as secrets begin to surface. Can Iris and Sam uncover the truth in time to keep their friendship afloat, or will history repeat itself and pull them apart forever? 'A beautifully drawn coming-of-age adventure story.' Kazu Kibuishi, creator of Amulet 'A charming tale of mystery and friendship, and an inspiring introduction for young comics creators.' Shaun Tan, creator of Tales from Outer Suburbia and The Arrival 'Treasure in the Lake is a visual treat, and a heartfelt, rollicking adventure.' Remy Lai, creator of Pie in the Sky and Pawcasso 'An enchanting tale full of mystery and wonder and secrets.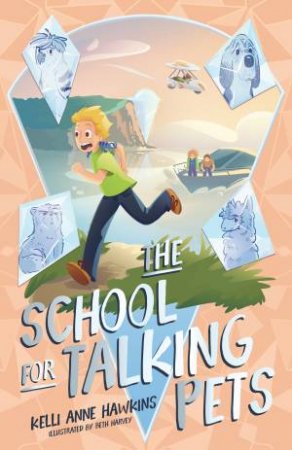 DOCTOR DOLITTLE MEETS WILLY WONKA IN THIS FUNNY AND THRILLING ADVENTURE FROM AN EXCITING NEW VOICE. Pets? Tick! TALKING pets? Double tick! Silly spies, secret plots and one shy kid who might just save the day? Tick, tick, tick! Anything's possible at the School for Talking Pets ...When Rusty Mulligan and his pet blue-tongued lizard win a week on a secret island, at Miss Alice Einstein's School for Talking Pets, the shy twelve-year-old is thrilled. His best friend will learn to talk!But once on the island, things don't go to plan ... And Rusty must work with the other competition winners, a terrifyingly tattooed gardener, and a multitude of clever animals to save the school from the clutches of the two secret agents who have come to shut it down - by any means necessary ...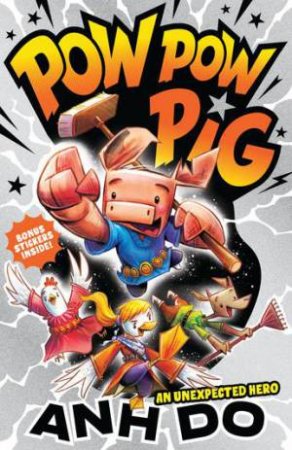 Hi there! My name is Piccolo. Also known as Pow Pow Pig! I live in the year 2050, and THE WORLD IS IN TROUBLE. Don't worry though, because me and my friends Cha Cha Chicken, Kung Fu Duck and Barry the Goat are on the case. We may not be the strongest or cleverest animals around, but you should see what we can do with a broom and a tea towel. And once we figure out how this time machine works, we're going to SAVE THE WORLD!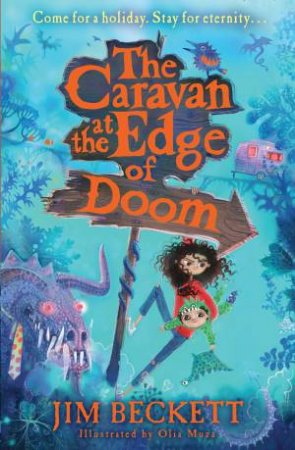 The perfect summer read for fans of Terry Pratchett, David Walliams and Roald Dahl! When her grandparents explode in their caravan toilet late one night, twelve-year-old Harley discovers a surprising truth: their toilet is a gateway to the Land of the Dead, and they are its Guardians. Well, they were. But there's no time to mourn their passing. Because Harley's baby brother has accidentally gone with them to the Land of the Dead. And Harley only has 24 hours to rescue him before he's trapped there FOREVER! This hilarious and heartbreaking debut features exploding grandparents, unexpected heroes and a truly EPIC adventure..