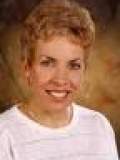 Bronwyn Donaghy is an author and award winning journalist who decided to be a writer when her sixth grade headmaster told her she wrote Very Good Sentences.
Bronwyn has been writing about relationships, with an emphasis on family and children's issues, for the past eighteen years. Her work appears regularly in the Sydney Morning Herald, Australia's Parents Magazine and New Woman and she has a column (writing under the pseudonym Frances Storm) in Sydney's Child and Melbourne's Child. Her articles have also appeared in The Australian Magazine, the Age, Family Circle and various educational and medical journals.
In l997 Bronwyn won the Australian Society of Magazine Editors national award for her essay on the changing role between adults and their aging parents.
---