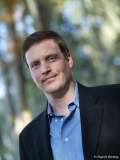 Chris Kuzneski grew up in Indiana, PA and began his illustrious writing career in the fourth grade with 'The Monster Cookbook', a work of fiction that detailed the culinary and nutritional needs of a dozen creatures that he had created.
A football star through high school and college, Chris played with many future NFL stars including Tony Siragusa, Jeff Christy, Mark Stepnoski, and Craig Ironhead Heyward. Unfortunately his athletic career was cut short by a foot injury.
A teacher and a writer, Chris taught English and coached football in two western Pennsylvania school districts. He was also selected to Who's Who Among America's Teachers.
---