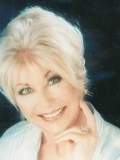 Di Morrissey (born 18 March 1948 in Wingham, New South Wales) is one of Australia's most popular female novelists. She grew up in the remote surrounds of Pittwater, north of Sydney, Australia. Growing up she counted famous Australian actor Chips Rafferty as a close mentor and friend who helped provide for her and her mother after the death of her father as a child, sending them overseas to California to live with family.
In her later years, Di went on to become a journalist on London's Fleet Street, and worked for CBS in Honolulu, where she lived with her husband who was in the foreign service, and even had a small role in the series Hawaii Five-0, a guest role in season three, episode seven, 1970 starring as 'Alicia Anderson'.
After moving back to Australia, Di published her first book 'Heart of the Dreaming' which instantly became a bestseller.
---