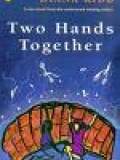 Diana Kidd wrote all her life and always dreamed that one day she would have a book published. She began writing for children when her first child was born and her dream came true when The Day Grandma Came to Stay was published in 1988.
Diana trained and worked as a primary school teacher in Melbourne. She left and worked her passage by ship to Greece worked in England and Spain and travelled in Europe. She married her husband Simon in London and returned to Australia to bring up a family of three children.
Diana had a variety of occupations but it was her experience teaching English to migrant children that most influenced the direction of her first three books. The idea that peoples' cultures and traditions are of great consequence and must be respected and nurtured is the underlying theme of The Day Grandma Came to Stay and was the seed from which Onion Tears and The Fat and Juicy Place grew.
---