QBD Books are thrilled to be hosting book signings for
Lynette Noni
's new Medoran Chronicles novella
We Three Heroes
. We'd love you to come along and meet Lynette!
The eagerly awaited novella in the Medoran Chronicles series follows Alex's three closest friends - Bear, DC and Jordan. To Alex, her friends are the real heroes, and like all heroes, they each have their own story. It is time for their stories to be told in We Three Heroes.
The Medoran Chronicles by
Lynette Noni
have been described as 'a game changer' in YA fiction. A page-turning fantasy series about friendship, finding yourself and the ultimate battle of good versus evil. The Medoran Chronicles are perfect for fans of Sarah J. Maas and Rick Riordan.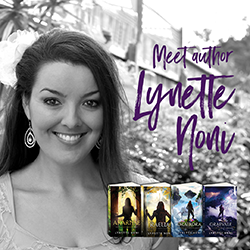 QBD Fountain Gate
| | |
| --- | --- |
| Date | Saturday 6th of October 2018 |
| Time | From 11am AEST |
QBD Hornsby
| | |
| --- | --- |
| Date | Saturday 22nd December 2018 |
| Time | From 3pm AEST |
QBD Bondi
| | |
| --- | --- |
| Date | Saturday 22nd December 2018 |
| Time | From 6pm AEST |
About Vardaesia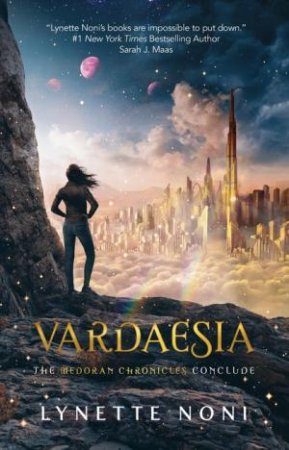 EMBRACE THE WONDER
When Day and Night combine and fight against one Enemy,
then Dark and Light shall meet mid-strike and set the Captives free.
In the wake of loss and devastation, Alex must cast aside her grief to seek aid from those who banished the Meyarins long ago. But the proud Tia Aurans care little for the woes of mortals and demand that Alex and her friends undergo the Gates of Testing to prove their world is worth saving.
With an ancient prophecy looming, Alex must confront the secrets of her past if she is to survive long enough to see the future. For if she returns to Medora without the Tia Aurans by her side, all hope for her world will be lost.
In this explosive conclusion to The Medoran Chronicles, the fate of Medora hangs in the balance as Alex readies herself to face Aven one final time.
Who will survive, and who will fall'
If, however, darkness wins, there is no strategy
to keep from all that will be lost, and so will always be.