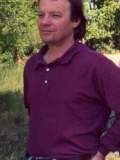 Ian Irvine is a marine scientist who has developed some of Australia's national guidelines for the protection of the marine environment and still works in this field. He is married with four grownup children and lives in northern NSW.
Ian has written twenty-seven novels, including fantasy, eco-thrillers and books for children. His Three Worlds fantasy series, comprising The View from the Mirror, The Well of Echoes and Song of the Tears, has sold over a million copies and the books are published in many languages. He has also written an eco-thriller trilogy about catastrophic climate change, Human Rites (recently updated in a new edition), plus twelve novels for children in the Runcible Jones and Sorcerer's Tower quartets and the wacky, humorous adventure fantasy of his new series, Grim and Grimmer.
Ian's latest story, a novella, is Tribute to Hell, in Legends of Australian Fantasy. His next fantasy novel is Vengeance, Book 1 of The Tainted Realm, and his next book for children is Grim and Grimmer 3, The Desperate Dwarf.
---