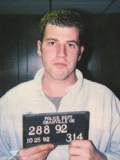 James Christopher Frey is an American writer. His memoirs A Million Little Pieces, My Friend Leonard and fictional Bright Shiny Morning were all bestsellers. In late 2005 and early 2006, investigators discovered that elements of his memoir, A Million Little Pieces, were untrue. Before Frey began his writing career, he held several jobs in the Chicago area while studying at the Art Institute of Chicago. Frey then moved to Los Angeles, California, and found work as a screenwriter, director, and producer. In the spring of 1996, Frey started writing A Million Little Pieces, a memoir of his experiences during his treatment for alcohol and drug addiction at a rehabilitation center in Minnesota.
Frey wrote the screenplays to the films Kissing a Fool and Sugar: The Fall of the West. Both were produced in 1998, the latter of which he also directed. Doubleday published A Million Little Pieces in April 2003, and Amazon.com editors selected it as their favorite book of that year. The New Yorker praised the book as A frenzied, electrifying description of the experience. In 2004, Frey wrote My Friend Leonard, which continued where A Million Little Pieces left off, and centered on the father-son relationship which Frey and his friend Leonard, from Hazelden, shared. My Friend Leonard was published in June 2005 by Riverhead, and became a bestseller. Amazon.com editors selected My Friend Leonard as their #5 favorite book of 2005. In 2007, Frey wrote Bright Shiny Morning, which was published in May 2008 by HarperCollins.
Frey's books have been published in thirty-one languages worldwide. In late 2007, Frey signed a new three-book, seven figure deal with Harper Collins to release his novel, Bright Shiny Morning, which was published May 13, 2008. Bright Shiny Morning, appeared on the New York Times bestseller list, and has received mixed reviews. In December 2008, Frey said he is working on an outline for a new novel, which he would depict as "the last book of the Bible", titled Illumination. He would show Jesus resurrected in New York City, living among prostitutes and the flotsam of the city.
---