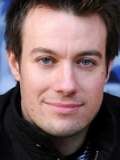 James Phelan is a modern thriller writer from Melbourne, Australia. At a young age he was inspired by such works as The Hobbit, Treasure Island, The Jungle Book, and The Little Prince and discovered a love of thrillers and topical global events during his teen years.
In 1995, aged fifteen, James started his first novel with the now familiar characters of Lachlan Fox and Alastair Gammaldi. This novel was abandoned as it had a similar theme to Tom Clancy's 'Rainbow Six' and James went in search of another introductory tale.
It was during his masters degree and while working at The Age newspaper James developed the idea that would become his first published book, and would lead to seeing his novels in print.
---