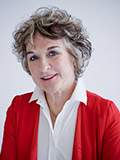 Judy Nunn (born 13 April 1945 in Perth, Australia) is an Australian actress and author. She describes her childhood as idyllic, growing up on the banks of the Swan River. Her breakout role was as Vicky Stafford in the risque soap opera The Box. Her character became a popular cult-figure in the series and Nunn continued in the role for the show's entire 1974-1977 run. In 1979 she briefly played Joyce Martin in the popular Australian series Prisoner and after that went on to appear as Dr. Irene Fisher in Sons and Daughters. She is perhaps best remembered, as far as acting goes, for playing
Ailsa Stewart, wife of Alf, for 13 years.
She wrote two children's books in the 80s, before releasing her first novel, Araluen, in 1999. Her novels contain strong Australian themes, and are set in various places around our fair land, and often have historical inspirations.
---