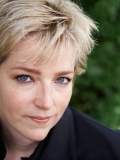 Karin Slaughter (born January 6, 1971) is an American crime writer, who debuted with her novel Blindsighted in 2001. It became an international success and made the Dagger Award shortlist for "Best Thriller Debut" of 2001. Published in almost 30 languages.
Fractured, the second novel in the Will Trent series, debuted at number one in the UK and the Netherlands, and was the number one adult fiction title in Australia. At the same time, Faithless (Gottlos) published in Germany at number one. All told, Slaughter has sold over sixteen million books worldwide.
Slaughter was born in a small southern Georgia community, and now resides in Atlanta. She is widely credited with first coining the term "investigoogling" in 2006.
---