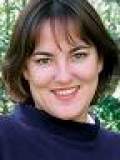 Lee Atkinson is one of Australia s leading experts on travelling in Australia. As a travel writer, Lee is constantly looking for fresh destinations, new ways to see the world and the latest holiday hotspots.
Author of Caravanning Australia: 50 great destinations; The Australian Adventure Atlas, On the Road: 40 great driving holidays in Australia and former editor of the country s highest circulating motoring and travel magazine, The Open Road, Lee has been writing about her adventures on and off the road since 1991.
Past president of the Australian Society of Travel Writers, Lee is also co-editor of an anthology of Australian travel writing, Best Foot Forward. Her work also appears regularly in Royal Auto, The Road Ahead and SA Motor; The Australian, The Sun Herald, The Age and the Sunday Herald Sun newspapers as well as glossy travel magazines such as Out There, Unwind, Friday, Audi and various international inflight magazines.
---