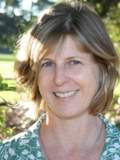 Liane Moriaty is an Australian author, and sister of author Jaclyn. She was one of six children, and grew up in Sydney. Her father would 'commission' the children to write books, paying up to $1.50 for an full exercise book, not bad for kids in the seventies.
She has previously worked in marketing and advertising, and hints that she took it all too seriously, constantly worried about the size of her office. She briefly ran her own agency, and then worked as a freelance advertising copywriter.
While studying at Macquarie University, she wrote her first (published) novel, Three Wishes, as part of the course. It was picked up in Australia, and subsequently released in the UK and US.
---