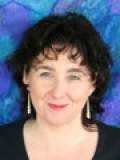 Pamela Freeman is an Australian author of children's and adult's books. She was born in Sydney, and suffered several illnesses as a child. Although she was already a self-confessed bookworm, it intensified when she was bedridden.
After graduating from UT(Sydney) she worked in a number of different areas including the public service, as a lecturer and even a waitress. It was while working for the ABC as a scriptwriter that she began writing children's stories. She subsequently worked as a writer and a consultant for several years until her son was born, when she dropped the consultancy to focus on being a full time writer.
In 2007 her first book aimed at adults, Blood Ties was released, the first of the Castings trilogy.
---