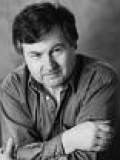 He was born in London, of Welsh parentage, and is now Professor of Modern History at the University of Cambridge and a fellow of Gonville & Caius College. He has also taught at the University of Stirling, University of East Anglia and Birkbeck College, London. He was also a Visiting Professor in History at Gresham College during 2008/09. On 15 September 2008, it was announced that he will be the next Regius Professor of Modern History in succession to Quentin Skinner.
He was educated at Forest School, Jesus College, Oxford, and St Antony's College, Oxford.One of his most famous works is In Defence of History, a book in defence of the study of history against postmodernist theories that hold the study of history to be outmoded and no longer useful. However, Evans stresses throughout his book that some of the criticisms made by postmodernists have been beneficial to history as a whole, in particular that subjectivity is an inevitable and unavoidable part of the historic construct.
He has published a three-volume work on the history of the Third Reich.
---