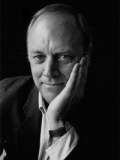 Robert Drewe is one of Australia's foremost literary writers. He was born in Melbourne, grew up in Perth, and has also lived in San Francisco, London and Sydney.
Drewe's most recent book is 'The Shark Net', a highly critical memoir. His other titles include 'The Savage Crows', 'A Cry In The Jungle Bar', 'Fortune', 'Our Sunshine', 'The Drowner', 'The Bodysurfers' and 'The Bay Of Contented Men'. He is the author of the non-fiction 'Walking Ella', as well as plays, screenplays, journalism and film criticism.
He is also the editor of two best-selling international and short-story anthologies, 'The Penguin Book Of The City' and 'The Picador Book Of The Beach'. His best-selling story collection, 'The Bodysurfers' has been adapted for film, television, radio and theatre.
---