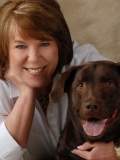 After more than 20 years penning screenplays, historical romances and even a psychological thriller, New York Times bestselling author Robyn Carr found her genre some would say her calling writing a particular kind of women's fiction.
That's the impetus behind her Virgin River series for MIRA Books. Set in a small town (pop. 600) of retired marines and the independent women they love and against a backdrop of northern California redwoods, the Virgin River books are inspiration for those who, like Robyn, believe in the power of healthy, positive relationships.
Robyn and her husband, Jim, make their home in Las Vegas. She makes the occasional foray into Humboldt County in nearby California, where the Virgin River series is set. She enjoys interacting with her readers via Facebook and her free Robyn Carr mobile phone app.
---