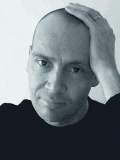 Simon Beckett (born 1960 in Sheffield) is a British journalist and author.
After earning a Master of Arts degree in English, Beckett taught in Spain and played in several bands before becoming a freelance journalist. He has written for The Times, The Independent on Sunday, The Daily Telegraph, The Observer, amongst others. He has previously written several well-received novels and published his first novel in the David Hunter series, The Chemistry of Death in 2006; a forensic crime novel. Centred on a forensic anthropologist, Dr David Hunter, as the protagonist, The Chemistry of Death was shortlisted for the 2006 Gold Dagger award. A sequel novel featuring David Hunter, Written in Bone was released in August 2007 and a further novel, Whispers of the Dead in January 2009. He has previous written several other novels (including Fine Lines in 1994), but these all go conspicuously unmentioned in interviews and on his website.
The books and protagonist were inspired by a visit and series of articles made by Beckett to "The Body Farm" in Tennessee (Otherwise known as the Forensic Anthropology Centre, U. Tennessee, founded by the pioneer of modern forensic anthropology, Dr Bill Bass). Having watched - and participated - in "live" exercises involving manufactured crime scenes containing real decaying corpses, and having witnessed the fascinating and arcane sciences employed to ascertain how, when and where death occurred, Beckett was inspired to create a central character who is vulnerable, charming and engaging, while authoritative and knowledgeable regarding "The Chemistry of Death".
---