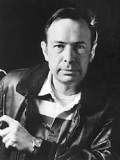 Stephen Coonts was born in 1946. He is an American thriller and suspense novelist.
Coonts grew up in Buckhannon, West Virginia, a small coal-mining town and earned an BA degree in political science at West Virginia University in 1968. He entered the Navy the following year and flew an A-6 Intruder medium attack plane during the Vietnam War, where he served on two combat cruises aboard the USS Enterprise (CVN-65). He accumulated 1600 hours in the A-6 Intruder and earned a number of Navy commendations, including the Distinguished Flying Cross. After the war he served as a flight instructor on A-6 aircraft for two years, then did a tour as an assistant catapult and arresting gear officer aboard USS Nimitz (CVN-68). His navigator-bombardier was LTjg wass Stanley W. Bryant who later became a Rear Admiral and deputy commander-in-chief of the US naval forces in Europe.
After being honourably discharged from duty as a lieutenant in 1977, Coonts pursued a Juris Doctor (J.D.) degree at the University of Colorado, graduating in 1979. He then worked as an oil and gas lawyer for several companies, entertaining his writing interests in his free time.
---