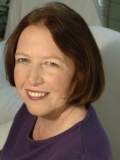 Bronwyn Parry lives on 100 acres of beautiful bushland in the New England tablelands, with her husband and two border collies. She has experienced life in the big cities and enjoys the cafes and bookshops, however she loves the naturalness and the rich complexity of the bush.
Bronwyn grew up surrounded by books and has a love for reading and stories. She has recently undergone a PhD, researching online communities of romance readers and writers to gain their perspectives on the popular fiction genre.
Bronwyn has a colourful background which includes an Honours degree in social history and English, and a range of work experiences including HR in a hospital, youth worker, dance teacher, organisational development manager, educational designer, and now occasional academic.
---