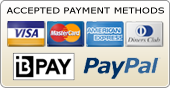 QBD Proudly Supports

The Andrew Gaze Story: A Kid, A Ball, A Dream
Description
From the moment Andrew Gaze picked up a basketball at the age of three, his fate was sealed he would be the greatest player Australia had ever seen.

Here, showcased in this new paperback edition, are the highs and lows of a sensational career and an inspiring life. Warm, candid and written with his trademark wit, 'The Andrew Gaze Story' is one of triumph and determination; and shows how in a sport of giants, he stood head and shoulders above the rest.
People who purchased "The Andrew Gaze Story: A Kid, A Ball, A Dream" also bought...