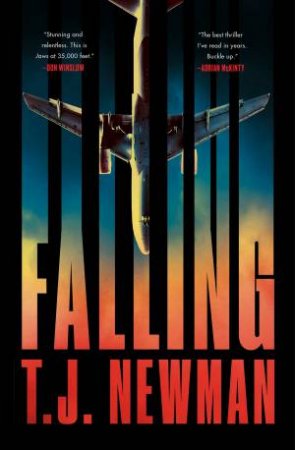 Falling
There are one hundred and forty-three other passengers onboard. What you don't know is that thirty minutes before the flight your pilot's family was kidnapped. For his family to live, everyone on your plane must die. The only way the family will survive is if the pilot follows his orders and crashes the plane. Enjoy the flight.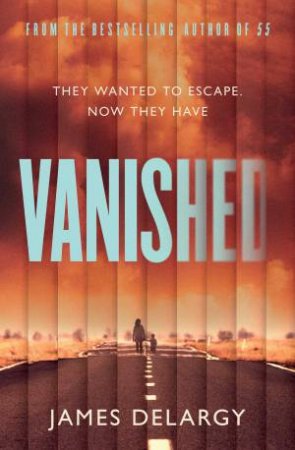 From the groundbreaking author of 55 comes an extraordinary new thriller... Lorcan and Naiyana are desperate to move their young family far away from the hustle and bustle of modern city life. The abandoned town of Kallayee seems like the perfect getaway: no one has lived there for decades. It will be peaceful. Quiet. Secure. But life in Kallayee isn't quite as straightforward as they hope. Lights flicker at night.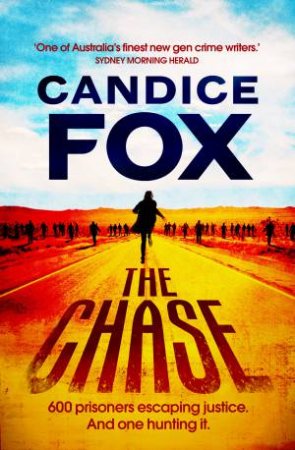 Candice Fox has been described by the Sydney Morning Herald as 'one of Australia's finest new gen crime writers' and her latest novel is another thrilling ride, as a mass prison breakout lets loose 650 of the country's most dangerous prisoners. 'Are you listening, Warden?' 'What do you want?' 'I want you to let them out.' 'Which inmates are we talking about?' 'All of them.' When 650 of the world's most violent human beings pour out from Pronghorn Correctional Facility into the Nevada Desert, the biggest manhunt in US history begins. But for John Kradle, this is his one chance to prove his innocence, twenty-six years after the murder of his wife and child. He just needs to stay one step ahead of the teams of law enforcement officers he knows will be chasing the escapees down. Death Row Supervisor turned fugitive-hunter Celine Osbourne is single-minded in her mission to catch Kradle. She has very personal reasons for hating him - and she knows exactly where he's heading . . .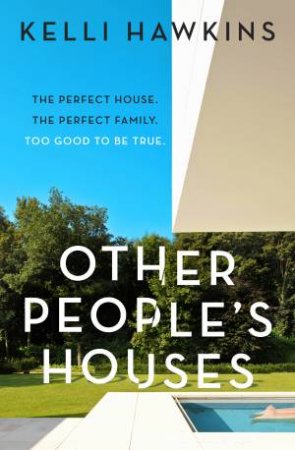 A stunningly tense, page-turning debut for all fans of The Woman in the Window and The Girl on the Train The perfect house. The perfect family. Too good to be true.Kate Webb still grieves for her young son, ten years after his loss. She spends her weekends hungover, attending open houses on Sydney's wealthy north shore and imagining the lives of the people who live there.Then Kate visits the Harding house - the perfect house with, it seems, the perfect family. A photograph captures a kind-looking man, a beautiful woman she once knew from university days, and a boy - a boy that for one heartbreaking moment she believes is her own son.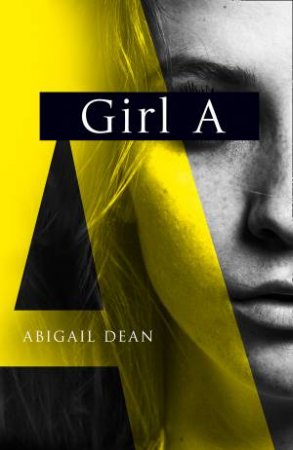 THE BOOK THAT WILL DEFINE A DECADE - RIGHTS SOLD IN 26 TERRITORIES - SOON TO BE A TV SHOW DIRECTED BY JOHAN RENCK (Chernobyl). 'An astonishing achievement.' JESSIE BURTON 'Gripping, beautifully written perfection.' SOPHIE HANNAH 'A masterpiece.' LOUISE O'NEILL 'Girl A,' she said. 'The girl who escaped. If anyone was going to make it, it was going to be you.' Lex Gracie doesn't want to think about her family. She doesn't want to think about growing up in her parents' House of Horrors.
TO SAVE A LIFE...COULD YOU TAKE ANOTHER? 'Great plots, great characters, great action' LEE CHILD 'Simon Kernick writes with his foot pressed hard on the pedal' HARLAN COBEN Matt comes home to find his fiancee missing ...and the body of a woman he's never seen in their bed. To clear his name and save her, he will have to make an impossible choice. Kate has been snatched in the night, by terrifying men who threaten to kill her. To save herself, she will have to do something unthinkable. How far would you go for the one you love - and just how well do you really know them? This twisting and gripping thriller is a masterclass in page-turning suspense - where nothing is what it seems and no-one can be trusted. 'An absolute master of the adrenaline-fuelled ride' PETER JAMES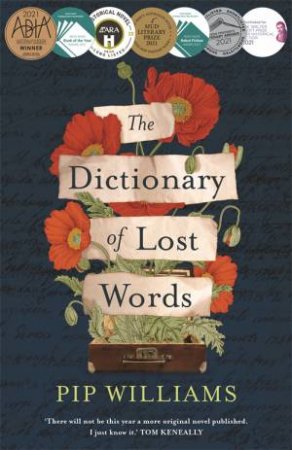 In 1901, the word 'Bondmaid' was discovered missing from the Oxford English Dictionary. This is the story of the girl who stole it. Esme is born into a world of words. Motherless and irrepressibly curious, she spends her childhood in the 'Scriptorium', a garden shed in Oxford where her father and a team of dedicated lexicographers are collecting words for the very first Oxford English Dictionary. Esme's place is beneath the sorting table, unseen and unheard. One day a slip of paper containing the word 'bondmaid' flutters to the floor.
'Make these little vines count. Love them as I love you.' In the summer of 1914, vigneron Jerome Mea heads off to war, certain he'll be home by Christmas. His new bride Sophie Delancre, a fifth generation champenoise, is determined to ensure the forthcoming vintages will be testament to their love and the power of the people of pernay, especially its strong women who have elevated champagne to favourite beverage of the rich and royal worldwide. But as the years drag on, authorities advise that Jerome is missing, considered dead. When poison gas is first used in Belgium by the Germans, British chemist Charles Nash jumps to enlist, refusing to be part of the scientific team that retaliates. A brilliant marksman, Charlie is seen by his men as a hero, but soon comes to feel that he'd rather die himself than take another life.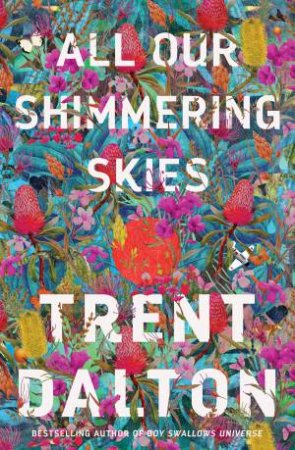 The bestselling author of Boy Swallows Universe, Trent Dalton, returns with All Our Shimmering Skies - a glorious novel destined to become another Australian classic. Darwin, 1942, and as Japanese bombs rain overhead, motherless Molly Hook, the gravedigger's daughter, turns once again to the sky for guidance. She carries a stone heart inside a duffel bag next to the map that leads to Longcoat Bob, the deep country sorcerer who put a curse on her family. By her side are the most unlikely travelling companions: a razor-tongued actress named Greta and a fallen Japanese fighter pilot named Yukio. 'Run, Molly, run,' says the daytime sky. Run to the vine forests.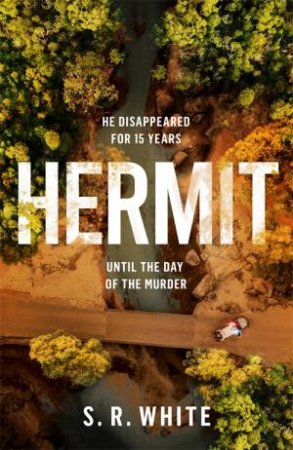 HE DISAPPEARED FOR 15 YEARS...SHE HAS 12 HOURS TO FIND OUT WHY. Compulsive, atmospheric and stunningly accomplished, HERMIT introduces a thrilling new voice in Australian crime fiction, perfect for fans of Jane Harper and Chris Hammer. After the puzzling death of a shopkeeper in rural Australia, troubled detective Dana Russo has just 12 hours to interrogate the prime suspect - a silent, inscrutable man found at the scene of the crime, who simply vanished 15 years earlier. Where has he been? And just how dangerous is he? Without conclusive evidence linking him to the killing, Dana must race against time to persuade him to speak. But over a series of increasingly intense interviews, Dana is forced to confront her own past if she wants him to reveal the shocking truth.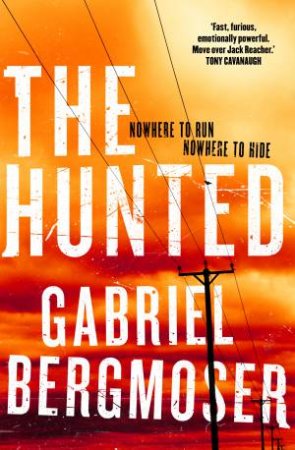 Nowhere to run, nowhere to hide - an electrifying, heartpounding, truly unputdownable thriller. 'A truly terrifying, breathlessly exciting novel. It gut punches you in the first few pages and doesn't let you recover until the final, thrilling climax. An extraordinary book.' M W Craven Frank is a service station owner on a little-used highway who just wants a quiet life. His granddaughter has been sent to stay with him to fix her attitude, but they don't talk a lot.When a badly injured young woman arrives at Frank's service station with several cars in pursuit, Frank and a handful of unsuspecting customers are thrust into a life-or-death standoff.But who are this group of men and women who will go to any lengths for revenge? And what do they want? Other than no survivors ...?A ferociously fast-paced, filmic, visceral, tense and utterly electric novel, unlike anything you've read before.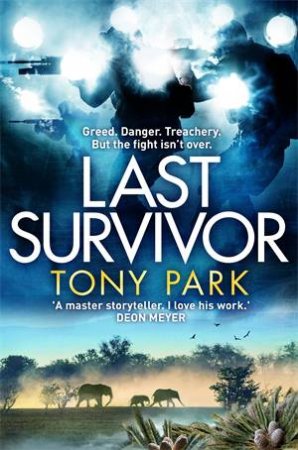 Greed. Joanne Flack is on the run - suspected of stealing a rare African plant thought to be extinct and worth millions of dollars. Danger. Sonja Kurtz is hired by the CIA to hunt down Joanne and find the link between the missing plant and a terrorist group hiding out in South Africa. Treachery. Joanne is a member of the Pretoria Cycad and Firearms Appreciation Society who take it upon themselves to track down the plant ... and the traitor in their midst who is willing to kill for it.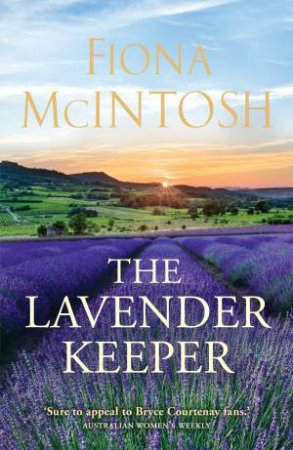 'Are you German or are you French? Are you working against Germany or for it? Are you telling me the truth, or are you a very accomplished liar?' Lavender farmer Luc Bonet is raised by a wealthy Jewish family in the foothills of the French Alps. When the Second World War breaks out he joins the French Resistance, leaving behind his family's fortune, their home overrun by soldiers, their lavender fields in disarray. Lisette Forestier is on a mission of her own: to work her way into the heart of a senior German officer – and to bring down the Reich in any way she can. What Luc and Lisette hadn't counted on was meeting each other. When they come together at the height of the Paris occupation, German traitors are plotting to change the course of history. But who, if anyone, can be trusted? As Luc and Lisette's emotions threaten to betray them, their love may prove the greatest risk of all. From the fields of Provence to the streets of wartime Paris, The Lavender Keeper is an extraordinary, moving story of action and adventure, heartbreak and passion, devotion and treachery from an internationally bestselling author.