---
Lynette Noni is the critically acclaimed Australian author of the YA series, The Medoran Chronicles, often described as a tantalising mix between Harry Potter, The Chronicles of Narnia and X-Men.
Lynette grew up on a farm in outback Australia until she moved to the beautiful Sunshine Coast and swapped her mud-stained boots for sand-splashed flip-flops. She has always been an avid reader and most of her childhood was spent lost in daydreams of far-off places and magical worlds.

She was devastated when her Hogwarts letter didn't arrive, but she consoled herself by looking inside every wardrobe she could find, and she's still determined to find her way to Narnia one day. While waiting for that to happen, she creates her own fantasy worlds and enjoys spending time with the characters she meets along the way.

(source: www.akarnae.com)
Meet Lynette at our signing sessions this February!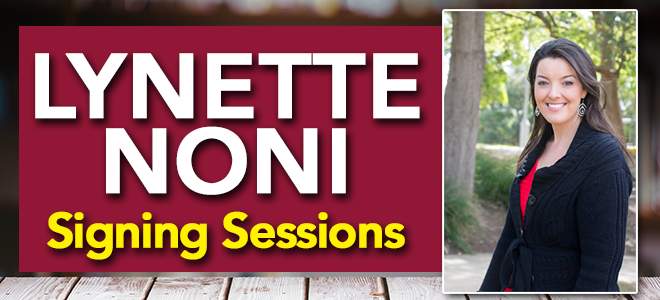 AND don't miss our special Q&A Session at the Melton Library in Vic on Feb 24th!




Bookings are essential! Contact our Woodgrove store to save your spot!
---
Top Selling Products