3. The Caller
---
Neryn has made a long journey to perfect her skills as a Caller.

She has learned the wisdom of water and earth; she has travelled to the remote isles of the west and the forbidding mountains of the north. Now, she must endure Alban's freezing winter to seek the mysterious White Lady, Guardian of the Air.

For only when Neryn has been trained by all four Guardians will she be ready to play her role in toppling the tyrannical King Keldec.

The thrilling conclusion to the Shadowfell trilogy from one of Australia's most-loved storytellers.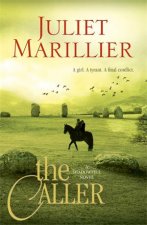 The Caller